Game Discovery Exhibition 2023 Information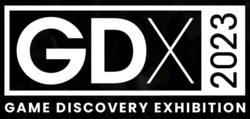 Game Discovery Exhibition 2023
July 21-23, 2023
Edmonton Expo Centre
Edmonton, Alberta, Canada


Video Gaming Convention




Over 40,000 people in 30,000+ sqft. over three days. Discover and play new games made by indie developers, including games made right here in Alberta. Video games, table top games, VR/AR games, and more...we've got it all. At GDX, there's a game for everyone in your family.
Photos and Reports
Submit a link to your Game Discovery Exhibition 2023 report
Update Information for Game Discovery Exhibition 2023


Last updated: 2023-06-16 21:32:50