Geek Out 2022 Information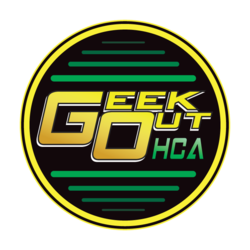 Geek Out 2022
June 9-12, 2022
Hannon's Camp America
College Corner, OH


Gaming Convention with Video Gaming programming




So much has changed since 2019. We here at Geek Out made the hard decision to postpone our Geek Out 7 event, and ultimately cancel due to the pandemic.

As Ohio begins to vaccinate and relax measures we feel it is time to move forward with planning our next gathering.

The people behind the event that have been here from the start continue to work to bring you the best event possible. We have loved watching the growth in ourselves and in the community around us. Some of us have started families, relocated, or even moved on to other professions.

We aim to bring an incredible experience June 2022, with an all new lineup and more!



Photos and Reports
Submit a link to your Geek Out 2022 report
Update Information for Geek Out 2022


Last updated: 2022-06-08 22:47:36