Middle East Games Con 2020 Information
This event has been cancelled.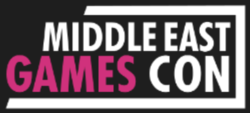 Middle East Games Con 2020
October 29-31, 2020
Cancelled


Abu Dhabi National Exhibition Centre
Abu Dhabi, United Arab Emirates


Video Gaming Convention
Organized by Informa Connect




At Middle East Games Con you will Meet with YouTube stars and watch your online-world come to life in an oasis for tech, art, and character enthusiasts coming together to celebrate a love for all things gaming & anime. Created for fans, by fans you are invited to game together.